Image

Get Rid of Bed Bugs for Good with Century
Bed Bug Treatment in the DC Metro Area
Our local bed bug control service has over 30 years of experience in eliminating these pests. Say hello to peaceful nights and a bed bug-free home with our efficient, family-friendly treatments. 
Our bed bug control includes:
Thorough Bed Bug Inspection: Our skilled exterminators start with an inspection to identify the extent of the infestation and tailor the treatment accordingly.

Customized Treatment Plans: Whether you choose our heat and chemical residual treatment or just a chemical treatment, rest assured that our methods are effective and safe for your family and pets.

Efficient and Timely Service: We understand the urgency of the situation. That's why we offer same-day service to quickly address your bed bug problems and get your home back to normal.

Family-Friendly Approach: Your family's safety is our top priority. Our treatments are designed to target bed bugs while minimizing any impact on your loved ones and pets.

Step-by-Step Guidance: Once you've scheduled the treatment, we provide you with a comprehensive preparation sheet. This ensures that your home is ready for our experts to work their magic.

Follow-Up Inspections: We don't just treat. Our standard 2-week follow-up inspection ensures that the bed bugs are completely eliminated, giving you long-lasting relief.

Generous Warranty: Enjoy peace of mind with our up to 90-day warranty, offering you an extra layer of protection against any unexpected bed bug resurgence.

100% Satisfaction Guarantee: Your satisfaction is our mission. We're dedicated to delivering results that leave you satisfied and bed bug-free.
Protect Your Home & Health from Bed Bugs
Bed bug treatment is vital to safeguard your home and health from the dangers of these pesky parasites. While their bites may seem harmless, bed bugs can trigger allergic reactions and even lead to illness. Here's why addressing a bed bug infestation is crucial:
Prevent Allergic Reactions: Bed bug bites can cause itching, redness, and discomfort. In sensitive individuals, these reactions can escalate to allergic responses, requiring medical attention.

Avoid Health Complications: Scratching bites can break the skin, leading to infections. Additionally, prolonged exposure to bed bugs has been linked to sleep disturbances, anxiety, and even secondary infections.

Protect Your Home: Bed bugs multiply rapidly. Ignoring an infestation can lead to a full-blown invasion, making eradication more challenging and costly.
Know the Signs of a Bed Bug Infestation
Knowing bed bug signs is crucial for prompt action. Recognize bites, stains, odor, or bugs? Call Century Termite & Pest Control for effective treatment, protecting your home and family.
Signs of a Bed Bug Infestation:
Unexplained Bites: Waking up with itchy, red bites that appear in a row or cluster.
Bloodstains: Small, rust-colored stains on your sheets or mattress from crushed bed bugs.
Dark Fecal Spots: Tiny black or brown dots on your mattress, sheets, or furniture.
Musty Odor: A distinct, sweet scent that bed bugs emit.
Visible Bugs: Adult bed bugs are about the size of an apple seed and may be seen on your mattress or in crevices.
Do you think you have bed bugs? Act fast. Call us at 703-904-1813 for swift, effective treatment. 
Image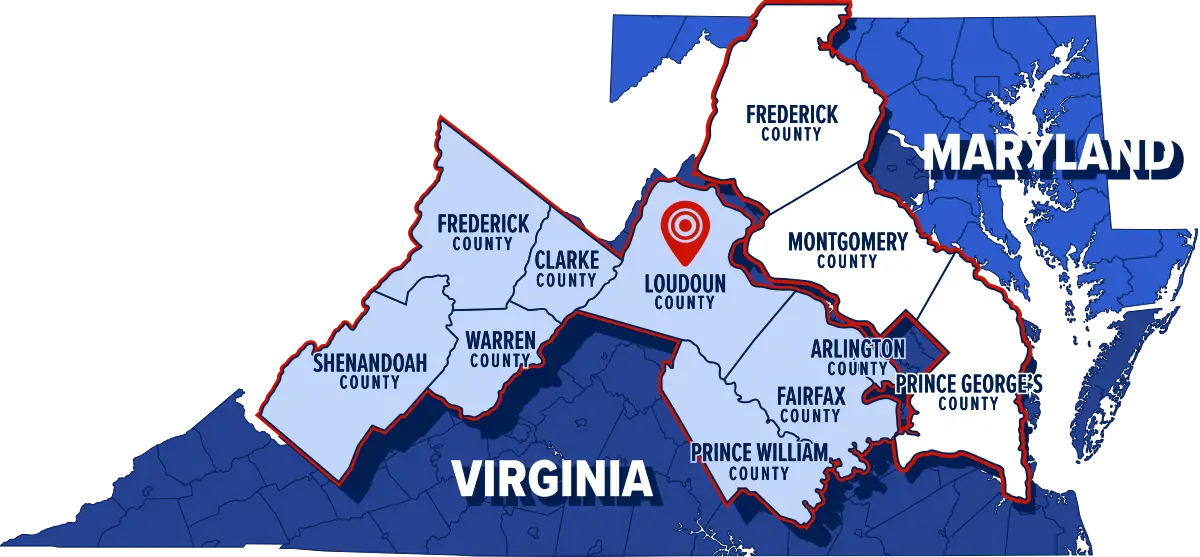 Areas We Service
As a locally owned pest control company in the DC metro area, we've proudly treated over 30,000 homes since 1993. When you partner with us, you're guaranteed a pest-free home in no time. To see if we service your specific city, check out our local Virginia and Maryland service area pages: