Image

Say Goodbye to Stinging Insects
Stinging Insect Control in the DC Metro Area
With over 30 years of experience, Century Termite & Pest Control is the go-to solution for dealing with common stinging pests. Our comprehensive services include a thorough inspection to identify and assess the extent of the infestation, as well as the removal of nests up to 40 ft high. Here's why you should rely on us:
Expertise: Our seasoned professionals have honed their skills over three decades, ensuring effective and safe pest control.
Comprehensive Inspection: We perform a detailed examination of your property to locate nests, hives, or colonies, ensuring no hiding spots are overlooked.
Bees (including Carpenter Bees): These buzzing insects can pose a threat to anyone allergic, making professional intervention crucial.
Wasps: Their aggressive nature and painful stings can lead to serious health risks, especially in large numbers.
Hornets: With their potent stings and territorial behavior, hornets require specialized handling to eliminate the threat.
Stinging insects can quickly turn from an annoyance to a hazard. Don't risk personal safety or property damage—trust Century Termite & Pest Control to provide prompt and effective stinging insect control.
Bee Removal in the DC Metro Area
Honeybees, essential pollinators for crops and plants, have coexisted with humans for centuries. While their stings are defensive, causing temporary pain, they're crucial for hive protection. However, for those allergic or prone to adverse reactions, a sting can require medical attention.
If you spot a bee swarm on your property, it's wise not to tackle their nest independently. Honeybee colonies are intricate and can become aggressive if disturbed. Attempting removal without expertise poses risks to both you and the bees. Instead, entrust Century Termite & Pest Control, experienced professionals, to handle bee-related concerns safely, ensuring your well-being and the preservation of these valuable insects.
Get Started with a Free Estimate
Wasp and Hornet Removal in the DC Metro Area
Hornets and wasps, known for their painful stings, present significant dangers. Their aggression escalates when their nests are threatened, putting humans at risk. For those with allergies, stings can trigger severe reactions, even anaphylaxis.
Signs of a Wasp or Hornet Nest
Detecting their presence is crucial. Look for increased buzzing activity, nests under eaves, or in trees and shrubs. Wasp nests are papery and open, while hornet nests are enclosed, often high in trees or on structures.
Why Choose Century for Stinging Insect Removal
Professional intervention is paramount when it comes to removing wasps, hornets, and bees from your home or yard. Century Termite & Pest Control has the expertise and protective gear to safely eliminate nests, mitigating risks to you and your loved ones. Throughout our 30 years of experience, we've successfully removed nests from over 30,000 homes. Don't jeopardize your safety—trust the professionals for efficient and secure nest removal.
Image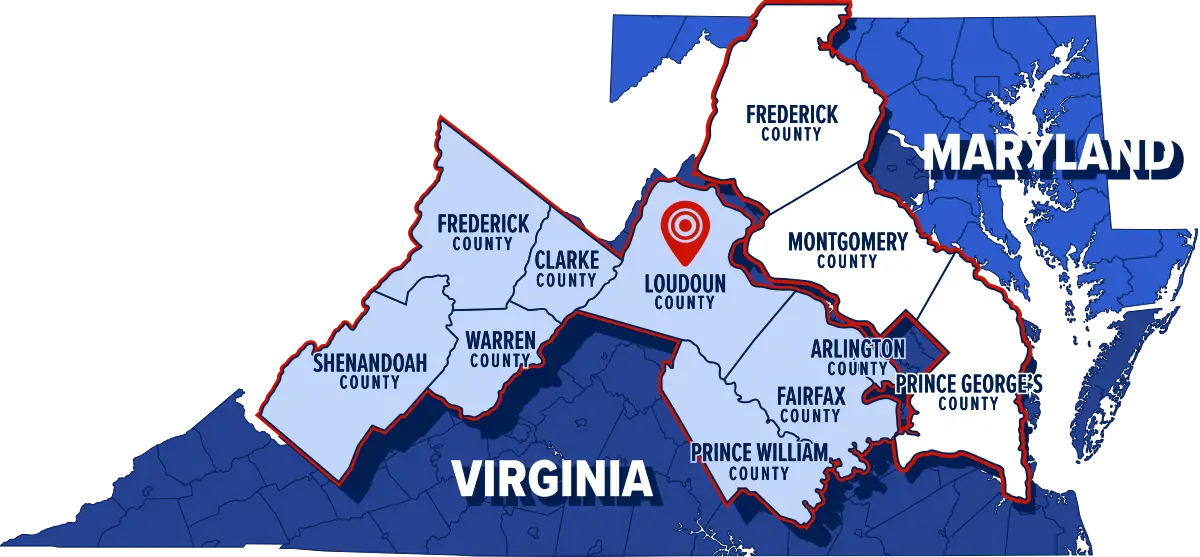 Areas We Service
As a locally owned pest control company in the DC metro area, we've proudly treated over 30,000 homes since 1993. When you partner with us, you're guaranteed a pest-free home in no time. To see if we service your specific city, check out our local Virginia and Maryland service area pages: