Image

Protect Your Home from Termites with Century
Termite Treatment in the DC Metro Area
Are you facing a termite infestation? Look no further than for all your termite service needs. With of experience as termite exterminators in the DC Metro Area, we offer efficient and effective solutions to eliminate these wood-destroying insects.
Our service includes protection and treatment from the most common DC termites, such as:
Subterranean termites
Drywood termites
Formosan termites
Eliminate Termites With Our Custom-Tailored Treatments
Don't let termites compromise the safety and structural integrity of your home. Our termite treatments have been specifically designed to address the unique challenges posed by these bugs. With our expertise and advanced techniques, we can effectively eliminate termites and provide long-lasting protection for your property.
Our termite control services include:
An Inspection: Our highly trained technicians will conduct thorough inspections to identify any signs of termite activity. Using advanced technology, we can detect even the smallest infestations. From here, our team will choose which treatment is best for you.
Family-and-Pet-Friendly Products: Safeguard what matters most without compromising safety. Our treatments are gentle on your loved ones while tough on termites, creating a worry-free environment.
Behr Advanced Baiting System: Unleash the power of innovative bait stations, strategically placed to lure termites away from your sanctuary, all while staying hidden from curious eyes.
Termidor HE: Experience the gold standard in termite protection with Termidor HE. Its advanced technology reaches further, eradicating termites and securing your residence.
Conventional Liquid Treatments: Our expertly applied liquid treatments create an impenetrable shield against termite invasions, preserving the integrity of your home's foundation.
Choose our termite treatments in the DC Metro Area and experience the peace of mind that comes with . Our treatments have been proven to work, providing long-lasting relief from termite infestations. Say goodbye to termites and hello to a termite-free home.
Our Guaranteed Termite Treatments with Renewable Warranties
Living in the humid climate of the DC Metro Area, it's important to stay vigilant against wood-destroying insects like termites. Our termite treatments go beyond eliminating immediate infestations—they come with a re-treatment guarantee and the option for annual renewable warranties, ensuring your home's long-term health.
Continuously renewing the warranty is a wise choice, as it provides ongoing protection against these relentless pests. By doing so, you safeguard your home's structure year after year, preserving its value and structural integrity for generations to come. Invest in peace of mind, protect your home, and secure your family's future with Century Termite & Pest Control's guaranteed termite treatments.
Image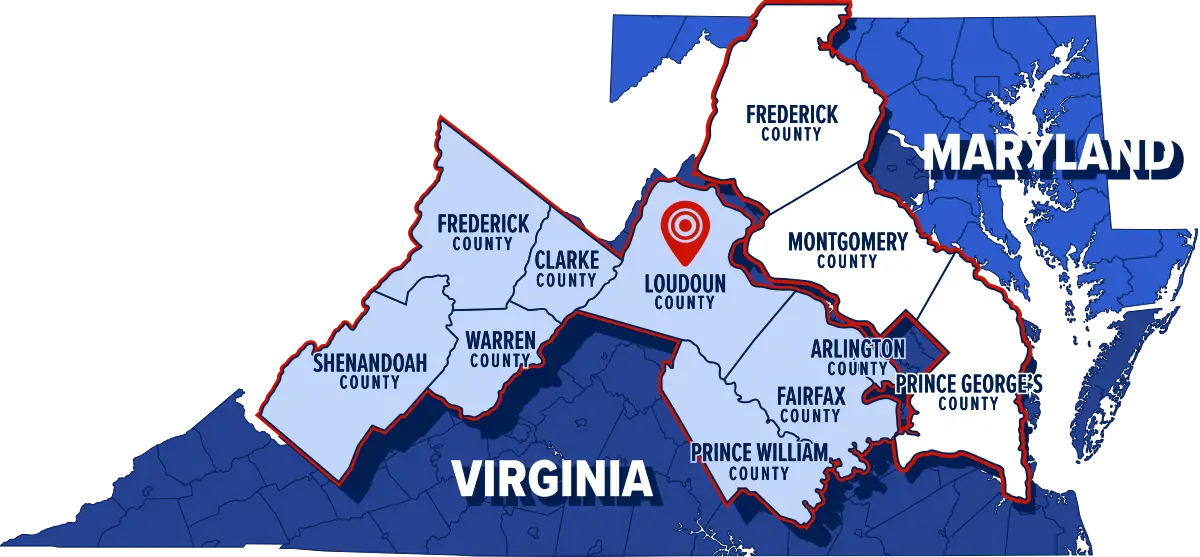 Areas We Service
As a locally owned pest control company in the DC metro area, we've proudly treated over 30,000 homes since 1993. When you partner with us, you're guaranteed a pest-free home in no time. To see if we service your specific city, check out our local Virginia and Maryland service area pages: