Image
The Best Local Pest Control Company in Gaithersburg
Pest Control in Gaithersburg
Welcome to Century Termite & Pest, your go-to for local pest control services in Gaithersburg! With over 30 years of experience, our team of expert exterminators is here to tackle all your pest problems.
Here are some of the top-notch pest control services we offer:
Residential Pest Control: Say goodbye to unwanted guests in your home with our effective and efficient pest control solutions.
Rodent Control: Don't let those pesky rodents take over your property. Our team will safely and effectively remove them.
Termite Control: Protect your home from the destructive power of termites with our reliable termite control services.
Bed Bug Control: Sleep tight and worry-free with our thorough bed bug extermination services.
Wildlife Removal: From raccoons to squirrels, we'll safely remove unwanted wildlife and prevent them from coming back.
Stinging Insect Control: Keep your outdoor spaces safe from harmful stinging insects with our professional control methods.
Your Satisfaction is Guaranteed!
We stand by our expertise and offer a service guarantee to ensure your peace of mind. Our commitment to you includes complimentary re-treatments within a specified timeframe. The warranty duration varies depending on the treated pest – either a 30-day period or an annual option, with the choice to renew annually. Our skilled exterminators will provide clarity on the warranty accompanying your service, along with expert advice on sustaining long-term prevention. Your satisfaction and lasting protection are at the heart of our approach.
Services We Provide in Your Area
Image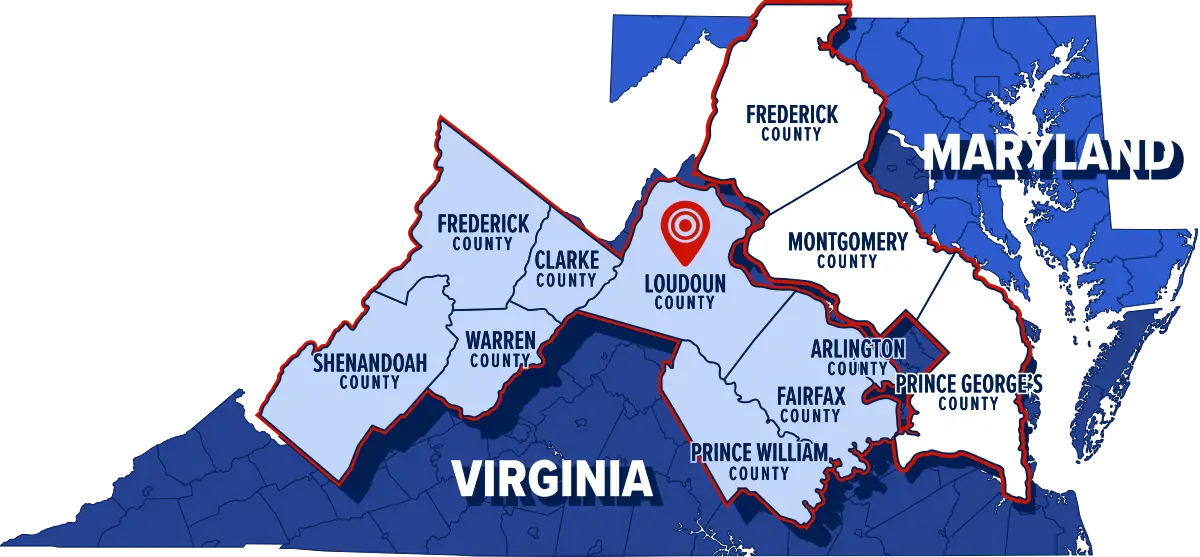 Home Pest Control Services in Gaithersburg
When it comes to pest control in Gaithersburg, we've got you covered. Our same-day residential pest control services are designed to rid your home of those pesky intruders and provide you with a safe and comfortable living environment for your family and pets. Here's what you can expect:
Thorough Pest Inspection: Our skilled exterminators will visit your home to perform a comprehensive assessment tailored to your needs. No pest will go unnoticed.
Customized Solutions: Based on the inspection, we recommend custom-tailored services to specifically target the common household pests that are bothering you. Say goodbye to ants, roaches, spiders, silverfish, fleas, mosquitoes, and more.
Flexible Packages: We understand that every home is unique, which is why we offer flexible packages. Choose from monthly, bimonthly, or quarterly plans that suit your preferences and budget.
Family-Friendly Treatments: The well-being of your loved ones and pets is our top priority. That's why our expert exterminators use family-safe methods to eliminate pests without any harm to your family members.
Same-Day Services: We know how urgent it is to get rid of pests, which is why we offer same-day service. You won't have to wait long to regain control of your home.
100% Satisfaction Guarantee: We're confident in our abilities to deliver results. If pests dare to return, so do we. Our commitment to quality ensures that your home stays pest-free.
Goodbye to Pests for Good
With over 120 years of combined experience among our team members, you can trust us to provide exceptional pest control services. Our services cover a wide range of pests, ensuring your comfort and well-being. Here's what we tackle:
Ants
Roaches
Spiders
Silverfish
Fleas
Mosquitoes
Bees
Centipedes
Earwigs
Cockroaches
Stink bugs
Beetles
Beehives & wasp and hornet nests up to 40 ft high
Termite Exterminator in Gaithersburg
In Gaithersburg, our termite control service is the top choice for eradicating those pesky critters from your home. With over 30 years of experience, we know exactly how to tackle even the toughest termite infestations.
Our termite treatment in Gaithersburg includes:
Thorough Inspections: Our expert technicians conduct meticulous inspections using advanced technology to detect even the slightest signs of termite activity.
Family-and-Pet-Friendly Treatments: Protect your family without compromising safety. Our treatments are tough on termites but gentle on your loved ones.
Innovative Baiting System: Unleash the power of our Behr Advanced Baiting System, strategically placed to lure termites away from your sanctuary.
Termidor HE: Embrace the gold standard in termite protection. Termidor HE's advanced technology eradicates termites, securing your residence.
Effective Liquid Treatments: Our expertly applied liquid treatments create a shield against termite invasions, preserving your home's foundation.
Ongoing Control: Gaithersburg's humid climate demands ongoing termite monitoring to prevent infestations.
30+ Years of Experience: Trust our expertise and commitment to quality. With over 30 years in the field, we deliver results.
Bed Bug Exterminator in Gaithersburg
Say goodbye to sleepless nights and hello to a bed bug-free home with our exceptional bed bug control service in Gaithersburg. Trust our experienced team to get rid of those pesky bed bugs and restore peace to your life.
With our bed bug treatment in Gaithersburg, you can expect:
Thorough Bed Bug Inspection: Our skilled exterminators will conduct a detailed inspection to identify the extent of the infestation and create a tailored treatment plan.
Family-Friendly Treatments: Rest easy knowing that our treatments are safe for your loved ones and pets. We use effective methods, including high-intensity heat treatment and targeted chemical solutions.
High-Intensity Heat Treatment: Our advanced heat treatment ensures the complete elimination of bed bugs, leaving no room for them to hide.
90-Day Warranty: Enjoy the ultimate peace of mind with our generous 90-day warranty, providing you with an extra layer of protection against any potential bed bug resurgence.
When it comes to your health, it's essential to take prompt action to get rid of bed bugs. These pests can cause numerous health issues, including skin rashes, allergies, and sleep disturbances. Don't let them take a toll on your well-being. Look out for signs of bed bug infestation, such as rusty or dark spots on your bedding, shed skin, and a musty odor in your bedroom.
Choose our trusted bed bug control service in Gaithersburg, and let us help you reclaim your home and your health. Call us today at 703-904-1813 to schedule your free inspection!
Rodent Removal in Gaithersburg
Are you dealing with a rodent infestation? Look no further than Century Termite & Pest Control, your trusted rodent control service in the area. With our years of experience and expertise, we are your go-to rodent exterminators in Gaithersburg. When it comes to rodent removal, we have you covered with our comprehensive services.
Here's what you can expect when you choose us:
Free Rodent Inspection: Our experienced exterminators will conduct a thorough inspection of your property to identify the source and extent of the infestation. This step is crucial in developing an effective rodent control plan.
Exterior Rodent Baiting: We use strategic baiting techniques to target rodents outside of your home, preventing them from entering and causing further damage.
Interior Trapping: For existing rodent problems inside your home, we employ effective trapping methods to quickly and efficiently get rid of rats and mice.
Rodent Exclusion: To prevent ongoing rodent issues, our experts will seal off entry points and perform exclusion measures to keep rodents out for good.
Rodents can pose serious health risks and damage your property. Signs of a rodent infestation include droppings, gnaw marks, and strange noises. Don't let these pests take over your home and compromise your safety. Choose Century Termite & Pest Control for reliable rodent control service in Gaithersburg.
Wildlife Removal in Gaithersburg
Looking for professional wildlife removal in Gaithersburg? Look no further! At Century Termite & Pest Control, we specialize in wildlife control service, offering comprehensive solutions to eliminate and prevent wildlife infestations in your home and yard. With our cutting-edge techniques and ongoing support, we ensure a wildlife-free environment for you and your family.
Here's what our top-notch wildlife removal service includes:
Cutting-Edge Techniques: Our experts employ advanced strategies for efficient wildlife removal from your home and yard.
Thorough Wildlife Inspection: We meticulously assess your property, pinpointing intrusion sources and ensuring nothing is overlooked.
Comprehensive Removal: Our exterminators efficiently tackle birds, squirrels, raccoons, and opossums, focusing on family-friendly treatments.
Attic Restoration: Our experts remove excrement, install new insulation, and handle adult wildlife and nesting removal, restoring comfort.
Ongoing Prevention: Our wildlife control service includes measures to prevent future infestations.
Choose Century Termite & Pest Control for expert wildlife removal in Gaithersburg. Contact us at 703-904-1813 to schedule your inspection and regain a wildlife-free environment.